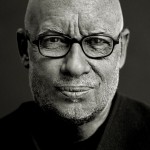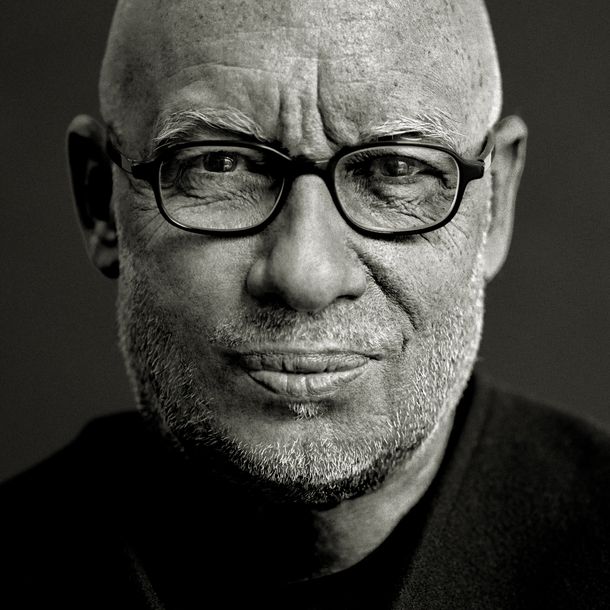 Dennis Russell Davies is currently Chief Conductor of the Bruckner Orchestra and Opera Linz as well as the Basel Symphony Orchestra.
In 2016 he will have held principal positions with orchestras, opera houses and festivals for a continuous 46 years that have also included the Beethovenhalle Orchestra, Vienna Radio Symphony Orchestra, State Opera Stuttgart, Bonn Opera, American Composers' Orchestra, St Paul Chamber Orchestra, Norwalk Symphony Orchestra, Cabrillo Music Festival, Stuttgart Chamber Orchestra.
An avid sports fan, especially baseball, and father of six children, he lives in Linz, Austria, and in New York with his wife, pianist Maki Namekawa.
Also a pianist and chamber musician, his activities show an extensive repertoire from the Baroque to today's new music that he uses in fearlessly structured programming to successfully challenge and inspire audiences on both sides of the Atlantic alongside his close working relationships with composers who include Luciano Berio, William Bolcom, John Cage, Manfred Trojahn, Philip Glass, Heinz Winbeck, Laurie Anderson, Philippe Manoury, Aaron Copland, Hans Werner Henze, Michael Nyman and Kurt Schwertsik.
---
Timeline
| | |
| --- | --- |
| | Chief Conductor | Saint Paul Chamber Orchestra (1972 – 1980) |
| | |
| --- | --- |
| | Chief Conductor |  American Composers Orchestra, New York (1977 – 2002) |
| | |
| --- | --- |
| | Generalmusikdirektor am Württembergischen Staatstheater Stuttgart (1980 – 1987) |
| | |
| --- | --- |
| | Generalmusikdirektor Orchester der Beethovenhalle, dem Internationalen Beethovenfest und der Oper Bonn (1987 – 1995). |
| | |
| --- | --- |
| | Chief Conductor | Stuttgarter Kammerorchesters 1995- 2006 |
Chief Conductor | Radio-Symphonieorchesters Wien 1997 – 2002
Professor | Mozarteum Salzburg
| | |
| --- | --- |
| | CD Recording: 107 Sinfonies of Joseph Haydn,  1998 – 2009 |
Chief Conductor | Bruckner Orchester Linz und Opernchef am Landestheater Linz.

(Since 2002 untill present)
Chief Conductor |  Sinfonieorchesters Basel.

(Since 2009 untill present)
Discography
Dennis Russell Davies' discography is vast and brought him many honours and awards. Amongst these recordings his complete cycles of Haydn, Honegger and Bruckner symphonies sit alongside him playing Zemlinsky's piano arrangements for four hands in Beethoven's "Fidelio" and Mozart's "Die Zauberflöte" with Maki Namekawa as well as orchestral music by JCF Bach, Mozart, Beethoven, Schumann, Schubert, Mendelssohn, Dvořák, Bizet, Rott, Reger, Holst, Satie, Hindemith, Weill, Stravinsky, Shostakovich, Martinů, Poulenc, Schnittke, Kancheli, Vasks, Tüür and Pärt alongside American compatriots Copland, Bolcom, Carter, Sessions, Wuorinen, Cage, Reich, Brubeck and a large amount by Philip Glass.
Dennis Russell Davies first conducted at the Bayreuth Festival from 1978-80. Since then he has been conducting at the Metropolitan Opera New York, Opéra National de Paris, Wiener Staatsoper, Salzburg Festival, Lyric Opera of Chicago, Lincoln Center Festival New York, Houston Grand Opera, Hamburg and the Bavarian State Operas alongside directors like Harry Kupfer, Götz Friedrich, Achim Freyer, Peter Zadek, Robert Altmann, Juri Ljubimov, Daniela Kurz and Robert Wilson.
He has conducted the orchestras of Cleveland, Philadelphia, Chicago, San Francisco, Boston, the New York Philharmonic, Munich and Berlin Philharmonic. Currently he works with Gewandhausorchester Leipzig, Royal Concertgebouworkest, Konzerthausorchester Berlin, Dresden Philharmonic, Netherlands Radio Philharmonic, Orquesta Nacional de España, St. Petersburg Philharmonic, Yomiuri Nippon SO, Academia di Santa Cecilia di Roma, Orchestra Filharmonica della Scala di Milano and Bamberg Symphony Orchestra.
He inaugurated the new Linz Opera House in April 2013 conducting the world premiere of Philip Glass' opera The Lost, followed by Strauss' Der Rosenkavalier before starting a new production of "Der Ring des Nibelungen" in 2013/14, completed in 2014/15, and recently made debuts at the Teatro Reál in Madrid and Nikikai Opera, Tokyo.
---