Dennis Russell Davies and the Orchestra della Svizzera Italiana Release New CD: Now, and Then
Conductor Dennis Russell Davies conducts the Orchestra della Svizzera Italiana with guitarist Pablo Marquez in a new release from ECM New Series. The album includes transcriptions of Frescobaldi, Legrenzi, Gabrieli, Viadana, and Wassenaer from Bruno Maderna and Chemin V by Luciano Berio.
Now, and then is a fascinating album which challenges definitions of old and new music. Bruno Maderna's charming and evocative transcriptions and re-orchestrations of pieces by Frescobaldi, Legrenzi, Gabrieli, Viadana and Wassanaer are brought together with Luciano Berio's Chemins V (heard here in a premiere recording). As the composer himself noted, Chemins V can also be considered a "transcription": it is a resetting, made in 1992 of, Sequenza XI (1987/88), Berio's masterful work for solo guitar, now enveloped by luminous writing for chamber orchestra.
Argentinean guitarist Pablo Márquez brilliantly addresses the dialogic qualities of the solo part, conceived by Berio as an idiomatic exchange between the heritage of classical guitar and flamenco tradition, unfolding within the composer's own expressive language. (Marquez has worked with this musical material for many years, and played the Sequenza for Berio in Florence.) Dennis Russell Davies conducts the Orchestra della Svizzera italiana with great flair and specialist knowledge of Berio's oeuvre. Davies first worked with Berio while still a student, and co-founded the Juilliard Ensemble with him in 1967, when Berio was faculty composer at the Juilliard School. Through Berio, Davies came to know Bruno Maderna, and worked with him, too.
Berio (1925-2003) and Maderna (1920-73) were close associates. Pioneers in the new field of electronic music in the 1950s, they co-directed the electronic studio at the Italian state radio. Both were considered key figures of the Darmstadt School in the late 1950s, taking new music forward by means of serialism. Yet both also shared a sense of musical possibility too broad to be limited by any "school." When Maderna died in 1973, Berio wrote: "There is an expression 'the joy of making music' which is essential to a better understanding of the space left empty by Bruno – an expression that sounds rather hypocritical today, having been misused by people who conceive music only as a disciplinary exercise." Maderna loved to emphasize, through the full range of his activities, his conviction that "music is an expression of emotions." This sentiment is forcefully conveyed in his arrangements of 17th century and 18th century music here. As Paul Griffiths notes in the CD booklet, Maderna is not concerned with the cult of "historically informed performance". His transcriptions, instead, "observe scores from the past with the means of the present, in the belief that works of art can be removed from their contexts to discover a new meaning and a new validity."
Some interconnections: Bruno Maderna's Quartetto per archi in due tempi, a work dedicated to Luciano Berio, was recorded for ECM New Series by the Cikada String Quartet on their album Saariaho/Cage/Maderna, issued in 2005. ECM has also released several recordings of Berio, foremost among them Voci, with Kim Kashkashian, which explored Berio's relationship to Sicilian folk music, with Dennis Russell Davies conducting the Radio Symphonieorchester Wien in the title composition.
Davies has been associated with ECM since the 1970s and his many recordings for the label range from performances of Mozart and Samuel Barber with Keith Jarrett to Arvo Pärt's history-making Tabula Rasa album, as well as music of Stravinsky, Cage, Kancheli, Schnittke, and Silvestrov. Apropos Valentin Silvestrov: as his 80th birthday is celebrated (refer also to the recently issued album Hieroglyphen der Nacht) it's worth recalling that Bruno Maderna was among the very first musicians outside the Soviet Union to support the work of the Ukrainian composer, conducting his Eschatophoniya in Darmstadt in September 1968.
Pablo Márquez's ECM discography includes both music of the renaissance by Luys de Narváez and 20th century music of the uncategorizable composer-guitarist-pianist-poet Gustavo "Cuchi" Leguizamón.
The Orchestra della Svizzera italiana can be heard playing music of Anouar Brahem on the album Souvenance.
Now, and then, recorded in Lugano in August 2015, is a co-production of ECM and RSI Rete Due. The album's program had its genesis in discussions between recording producer Manfred Eicher and RSI's Christian Gilardi.
About Dennis Russell Davies
Internationally acclaimed musician Dennis Russell Davies is known for his extraordinary range of repertoire, technical brilliance and fearless music-making. A maverick in his field, he is hailed as "one of the few conductors whose unquestioned commitment to music of our age has not severed his connections to the standard repertory." An esteemed presence consistently at the forefront of both orchestral and operatic worlds, Davies is also an accomplished pianist, and continues to be in demand by orchestras, composers and fellow musicians worldwide for his inspiring collaborations and interpretive mastery.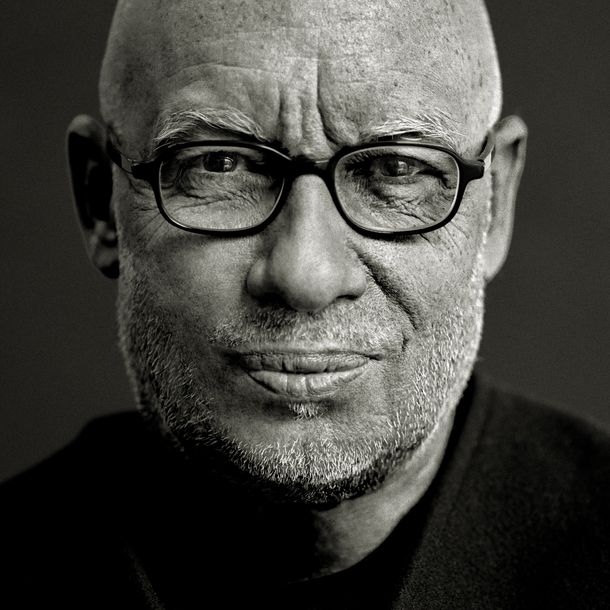 The year 2018 will mark 49 seasons that Davies has held music directorships of prestigious international orchestras, while frequently guest conducting with major orchestras and opera companies worldwide. As Music Director and Chief Conductor of the Bruckner Orchester Linz and of the Linz Opera, he presided over the much-anticipated opening of the new Linz Opera house in April 2013, conducting the world premiere of Philip Glass's opera, The Lost, commissioned for the occasion. He has served as Music Director and Chief Conductor of the Basel Symphony Orchestra; Chief Conductor of the Vienna Radio Symphony Orchestra, Brooklyn Philharmonic Orchestra, Stuttgart Chamber Orchestra, and Beethovenhalle Orchestra; and as Music Director of the Orchestre Français des Jeunes, Norwalk Symphony Orchestra, St. Paul Chamber Orchestra, Stuttgart State Opera, Bonn Opera, International Beethoven Festival, and the Cabrillo Music Festival (Santa Cruz, CA). He also was Principal Conductor/Classical Music Program Director of the Philadelphia Orchestra at the Saratoga Performing Arts Center.
Upcoming guest engagements for the 2017-18 season include the La Monnaie Symphony Orchestra, RAI National Symphony Orchestra, New Japan Philharmonic at Suntory Hall, Orchestra of the Teatro dell'Opera di Roma, Zagreb Philharmonic Orchestra, Barcelona Symphony and Catalonia National Orchestra, Easter Festival Brno, Konzerthausorchester Berlin, and the Cherubini Orchestra at the Ravenna Festival. On November 7, 2017, Davies conducts the American Composers Orchestra, which he co-founded in 1975, in its 40th Birthday Gala Concert in New York.
Davies has worked with major orchestras and opera companies around the world, including the Cleveland and Philadelphia Orchestras, Chicago, San Francisco and Boston Symphonies, the New York Philharmonic, as well as the Yomiuri Nippon Symphony. In Europe, he has worked with the Royal Concertgebouw Orchestra, Dresden and Munich Philharmonics, Leipzig Gewandhaus Orchestra, Accademia di Santa Cecilia Roma, Filarmonica della Scala Milano, Spanish National Orchestra, St. Petersburg Philharmonic and Bamberg Symphony.
Throughout his extensive career, Davies has been the music director/conductor for major opera productions in prestigious venues worldwide in Bayreuth, Chicago, Hamburg, Houston, Lisbon, Madrid, Paris, Salzburg, Vienna, the Nikikai Opera in Tokyo, and at The Metropolitan Opera.
As conductor and pianist, Mr. Davies has released over 80 recordings, earning numerous awards. These include the complete symphonies of Bruckner, Haydn, Honegger and Glass, as well as Zemlinsky's piano arrangements for four hands of Beethoven's Fidelio and Mozart's Die Zauberflöte with Maki Namekawa.
Dennis Russell Davies was born in Toledo (Ohio) and graduated from The Juilliard School. In 2009, he was elected a member of the American Academy of Arts and Sciences, in 2014 the French Ministry of Culture appointed him Commandeur des Arts et Lettres, and in 2017 Davies received the Österreichische Ehrenkreuz für Wissenschaft und Kunst 1. Klasse from the Austrian government.